Britney Spears fans crash Brighton Pride website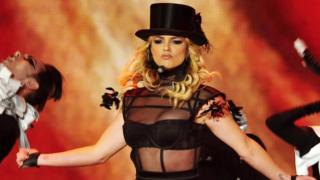 Brighton Pride organisers have admitted their website is "struggling to cope" after the number of people trying to buy tickets to see Britney Spears at the event crashed it.
It was announced last week the pop icon would bring her Las Vegas show to the UK, headlining Pride on 4 August.
Scores of unhappy fans criticised the website problems on social media.
Organisers urged people to "please bear with us" while the "tech team" tried to resolve the issue.
The first round of tickets for the event, which describes itself as the biggest pride festival in the UK, went on sale on 17 January.
However, last week organisers tweeted they were "thrilled" to announced "legendary" Spears would headline the three-day festival in Preston Park.
The second phase of tickets was released at 08:00 GMT.
'Very unfair'
Brighton Pride tweeted: "2nd release Pride Festival tickets went on sale at 8am today. Despite running 16 servers and a dedicated database server our website is still struggling to cope. Please bear with us while out tech team try and resolve the issue."
Kat Brown tweeted: "What about those of us who are going to have to leave for work soon but have been refreshing for the last half an hour? Are we going to miss out? Seems very unfair!!"
David Tassistro posted: "I have managed to get two tickets in the basket and then bam, crashed… not happy at all!