John Worboys: Minister considering judicial review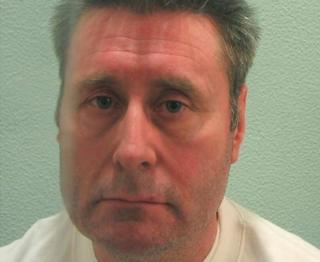 The justice secretary is considering a judicial review of the decision to free sex attacker John Worboys on parole.
The Ministry of Justice said David Gauke had sought advice on whether a judicial review could succeed, although he would only move forward if there was a "reasonable prospect of success".
The Parole Board said it was "confident correct procedures were followed".
Taxi driver Worboys was jailed in 2009 and is thought to have carried out more than 100 rapes and sexual assaults.
He had been convicted at Croydon Crown Court of 19 offences and ordered to serve at least eight years in jail.
The court heard he gave his lone victims drug-laced champagne, saying he was celebrating a big lottery or casino win, before attacking them in his London taxi.
Sarah Green, from the End Violence Against Women Coalition, said the justice secretary's efforts were "very welcome".
"Women have been singularly failed throughout this case, from initial investigations all the way through to the parole board decision," she said.
She added that swift action was needed to review the risk Worboys poses to women's safety and to "restore public confidence in the system's ability to do justice and to protect".
Labour MP Yvette Cooper tweeted that a legal review was needed, saying she had "deep, deep concerns" about the case after speaking to victims and their lawyers.
The Parole Board announced on 4 January that Worboys would be released from prison, leading to criticism from victims' groups and representatives over the decision and the fact many of his victims were not informed in advance of it being made public.
The way in which Worboys's release was handled has already triggered a government review of the way the Parole Board reaches its decisions.
The Sunday Times reports that Mr Gauke's possible intervention comes after four cabinet ministers warned that Worboys's release might be unlawful because victims were not consulted.
A Ministry of Justice spokesperson said: "The secretary of state commissioned advice mid-last week on the plausibility and potential success in a judicial review; he would only be minded to move forward if there was a reasonable prospect of success."
---
Analysis: A scoping exercise
By Alex Forsyth, BBC political correspondent
There was a huge backlash to the Parole Board's decision to release John Worboys; from those who thought it was the wrong decision, and from those who were critical about the way victims had been informed about it.
At this stage, David Gauke's actions are just a scoping exercise, he won't proceed unless he feels there are grounds to do so.
Nonetheless, this is significant. It is highly unusual for a justice secretary to intervene in the decisions of the Parole Board in this way, and that's because the Parole Board is very deliberately independent of government.
It's understood that Mr Gauke, who is new to the job of justice secretary, takes that independence very seriously and wants to maintain it, which is why at this stage he is just collecting information about the possibility of a judicial review.
---
Harriet Wistrich, a lawyer representing one of the victims from Worboys' criminal trial and another complainant, said she had also been looking into the possibility of a judicial review.
Such a challenge would be unprecedented, she said, but at the very least her clients, who are both convinced Worboys remains a danger, deserve an explanation and an opportunity to be consulted.
The possible government intervention comes after the Crown Prosecution Service said it would not review the 93 cases that Worboys was not prosecuted over.
Parole Board chairman Nick Hardwick has said hearing the decision must have been "horrible" for the women, but the board was "confident" 60-year-old Worboys would not reoffend.
He said the fact some victims were not informed was a fault with the parole system, but the decision itself would have been carefully considered.